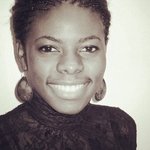 MIMI & CHIC DESIGNS
Behind Mimi & Chic Designs is Judith Nkongolo. She loves art. She is a self-proclaimed artist. Her work is influenced by her travels, childhood memories, and life experiences. She loves to redefine the ideas of beauty and style. Follow Judith here! http://www.spoonflower.com/profiles/judith_nkongolo https://twitter.com/mimiandchic MIMI & CHIC DESIGNS joined Society6 on April 29, 2014
More
Behind Mimi & Chic Designs is Judith Nkongolo. She loves art. She is a self-proclaimed artist. Her work is influenced by her travels, childhood memories, and life experiences. She loves to redefine the ideas of beauty and style.
Follow Judith here!
http://www.spoonflower.com/profiles/judith_nkongolo https://twitter.com/mimiandchic
MIMI & CHIC DESIGNS joined Society6 on April 29, 2014.