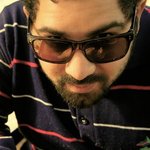 Mina Saleeb
Packed up and left my home town of Sydney, Australia for an extended time. Slowly documenting this adventure around Continental Europe and the UK. An adventure into film photography using both 35mm and 120 format. My main focus has been to shoot once and use no post-production; instead experimenting with the film at the instance of the photo being taken rather than in the darkroom. Colour films have been developed and scanned commercially while B&W films are developed at home and either scanned commercially or using a Canoscan machine. Images made via digital means have also had no post-processing, only adjustments made with exposure and bracketing at the time of shooting. Mina Saleeb joined Society6 on September 10, 2013
More
Packed up and left my home town of Sydney, Australia for an extended time. Slowly documenting this adventure around Continental Europe and the UK. An adventure into film photography using both 35mm and 120 format. My main focus has been to shoot once and use no post-production; instead experimenting with the film at the instance of the photo being taken rather than in the darkroom. Colour films have been developed and scanned commercially while B&W films are developed at home and either scanned commercially or using a Canoscan machine.
Images made via digital means have also had no post-processing, only adjustments made with exposure and bracketing at the time of shooting.
Mina Saleeb joined Society6 on September 10, 2013.
Mina Saleeb's Store
322 results
Filter