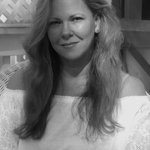 Miniature Love
I love creating and sculpting 1:12 scale kitchen and bakery themed miniatures. Styling and photographing my creations is a true passion of mine.... I hope you enjoy my art and find a place for it your heart and home... Cynthia xo For more about me and my miniature designs, visit my personal blog at www.cynthiascottagedesign.blogspot.com. Where I sell my Miniatures: http://www.etsy.com/shop/CynthiasCottageShop Miniature Love joined Society6 on May 1, 2012
More
I love creating and sculpting 1:12 scale kitchen and bakery themed miniatures. Styling and photographing my creations is a true passion of mine....
I hope you enjoy my art and find a place for it your heart and home...
Cynthia xo
For more about me and my miniature designs, visit my personal blog at www.cynthiascottagedesign.blogspot.com.
Where I sell my Miniatures: http://www.etsy.com/shop/CynthiasCottageShop
Miniature Love joined Society6 on May 1, 2012.
Miniature Love's Store
126 results
Filter