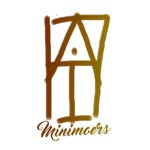 minimoers
We are here to help Others. Our Earning will be addressed to Orphans. Our Facebook page : @minimoers Instagram @minimoers CEO : Thalia Tendean "maybe I'm Only 19 years old. but I really want to help others. for the kids that they can't go to school. I'm starting this from 2016. with your kindness I hope all of you that have read this wants to help me to reach my dream. Best Regard" minimoers joined Society6 on May 1, 2016
More
We are here to help Others. Our Earning will be addressed to Orphans.
Our Facebook page : @minimoers Instagram @minimoers CEO : Thalia Tendean "maybe I'm Only 19 years old. but I really want to help others. for the kids that they can't go to school. I'm starting this from 2016. with your kindness I hope all of you that have read this wants to help me to reach my dream.
Best Regard"
minimoers joined Society6 on May 1, 2016.