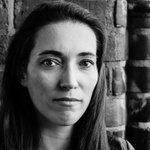 MiniOfMine
Hi. My name is Anna. Thank you for stopping by.
I am an Art Director, Illustrator & Mom, living in Berlin, Germany.
Welcome to MiniOfMine. Your Onlineshop for fun prints for the whole family. My little mini always inspires new and better creations. Some of which I want to share with you on this site.
Enjoy!
Read more