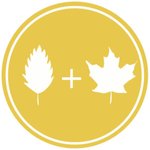 Mint & Maple
Welcome to Mint & Maple! My name is Natalie Coulter and I live in the great city of Austin, TX. Mint & Maple offers art prints – all designed and drawn by me! I love making things that make people feel special. Mint & Maple is dedicated to making things that cut through the clutter and deliver a fresh, thoughtful touch. I put my heart into everything I make and hope that my designs give you and the people you give them to a big ol' smile! Mint & Maple joined Society6 on October 20, 2014
More
Welcome to Mint & Maple! My name is Natalie Coulter and I live in the great city of Austin, TX. Mint & Maple offers art prints – all designed and drawn by me!
I love making things that make people feel special. Mint & Maple is dedicated to making things that cut through the clutter and deliver a fresh, thoughtful touch. I put my heart into everything I make and hope that my designs give you and the people you give them to a big ol' smile!
Mint & Maple joined Society6 on October 20, 2014.
Mint & Maple 's Store
19 results
Filter