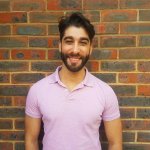 MircoPinna
I'm an illustrator and game Artist. If you fallow this link you can have a look at my portfolio and understand better how I work and what I'm doing . I'll write some more information about myself and in the main time if you have any question please don't hesitate to ask . http://mircopinna.com www.facebook.com/mircopinnaconceptart MircoPinna joined Society6 on December 5, 2014
More
I'm an illustrator and game Artist. If you fallow this link you can have a look at my portfolio and understand better how I work and what I'm doing . I'll write some more information about myself and in the main time if you have any question please don't hesitate to ask .
http://mircopinna.com
www.facebook.com/mircopinnaconceptart
MircoPinna joined Society6 on December 5, 2014.