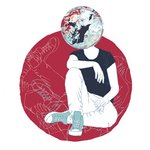 Mireia Mullor
Hi! My name is Mireia Mullor, I am a fashion and graphic designer, and textile illustrator.
I like to express myself with the mixture of different techniques and concepts, using illustration, photography, music, video and fashion as a basis.
I make digital illustrations, using different techniques such as the loose stroke, the superimposed lines, flat inks and the digital collage.
| Web Site: www.mireiamullor.es | Instagram: instagram.com/mireia_mullor | Twitter: twitter.com/mireia_mullor | facebook: facebook/Mireia-Mullor |
Read more
Mireia Mullor's Store
Filter