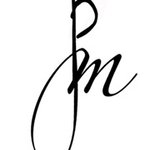 miriampinkston
I am a Christian, a TCK, a wife to best friend, a mother to four little men, and living amidst military nomadism, while I try to take in everything we see and do to make sense of this world God has given us. What I see and capture through my camera, is only a small glimpse into my world and how I see it, but they are images I love to share! To connect with me in other ways, feel free to find me online: website - www.miriampinkstonphotography.com Facebook - Miriam Pinkston Photography Etsy - ArtbyMiriamPinskton (nothing there yet - working on it) Twitter - @MiriamPinkston Email - miriampinkstonphotography@gmail.com miriampinkston joined Society6 on March 28, 2012
More
I am a Christian, a TCK, a wife to best friend, a mother to four little men, and living amidst military nomadism, while I try to take in everything we see and do to make sense of this world God has given us.
What I see and capture through my camera, is only a small glimpse into my world and how I see it, but they are images I love to share!
To connect with me in other ways, feel free to find me online: website - www.miriampinkstonphotography.com Facebook - Miriam Pinkston Photography Etsy - ArtbyMiriamPinskton (nothing there yet - working on it) Twitter - @MiriamPinkston Email - miriampinkstonphotography@gmail.com
miriampinkston joined Society6 on March 28, 2012.