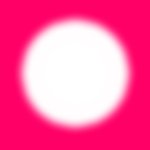 Miss Beli
Miss Beli, is an independent artist, designer & photographer who loves to travel and collect the beauty of the world through her eyes. As a hiker in the world, she is fascinated by the diversity of colors and lights. She explores cities and urban codes to create a universal language. Based in Brussels, Belgium, Beli is also passionnate about music and her work as drawing, painting, photography, or design is mostly vibrant and very colorful. Some people might have the impression that she goes from one style to another, when they look at her photographies, then at her paintings and designs... but she says all is in her... 
The agitated side resource her peaceful side and the calm gives her the movement. 
A bit like a pendulum, one does not go without the other, oscillating between agitation-calm, urban-nature, noise-silence. 
Creating a balance that allows her to be permanently into creation Beli's artwork reflects a unique style, made of freedom, color and wonder, spreading good vibes daily.
 🎈 Visit her Photography Society6 Shops Beli Photography 👉 https://society6.com/popartimages IG: @BeliDesign FB: http://facebook.com/home.decor.pascale _________________________________________ © 2018 - All Rights Reserved Miss Beli joined Society6 on October 10, 2016
More
Miss Beli, is an independent artist, designer & photographer who loves to travel and collect the beauty of the world through her eyes.
As a hiker in the world, she is fascinated by the diversity of colors and lights. She explores cities and urban codes to create a universal language.
Based in Brussels, Belgium, Beli is also passionnate about music and her work as drawing, painting, photography, or design is mostly vibrant and very colorful.
Some people might have the impression that she goes from one style to another, when they look at her photographies, then at her paintings and designs... but she says all is in her...

The agitated side resource her peaceful side and the calm gives her the movement. 
A bit like a pendulum, one does not go without the other, oscillating between agitation-calm, urban-nature, noise-silence. 
Creating a balance that allows her to be permanently into creation
Beli's artwork reflects a unique style, made of freedom, color and wonder, spreading good vibes daily.
🎈 Visit her Photography Society6 Shops
Beli Photography 👉 https://society6.com/popartimages
IG: @BeliDesign
FB: http://facebook.com/home.decor.pascale
---
© 2018 - All Rights Reserved
Miss Beli joined Society6 on October 10, 2016.