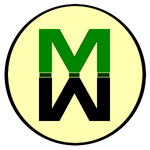 Mister Munny
I am awesome, and so can you! I've rediscovered my passion for art and design, so I'm looking to get into the apparel game with some of my favorite pieces! T-shirts and Poster Prints are my main focus. **Let me know if you'd like to have anything resized or altered in any way - I'll do my best to accommodate all requests** Mister Munny joined Society6 on March 13, 2014
More
I am awesome, and so can you! I've rediscovered my passion for art and design, so I'm looking to get into the apparel game with some of my favorite pieces! T-shirts and Poster Prints are my main focus.
Let me know if you'd like to have anything resized or altered in any way - I'll do my best to accommodate all requests
Mister Munny joined Society6 on March 13, 2014.