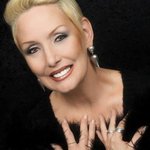 Mistinguett Showgirl Art
The award winning choreographer and costume designer Mistinguett, has showcased the dancing talents of her beautifully arrayed Showgirls on stages around the world. She has been featured on the HBO special GLITZ & ANGST and on E! Channel's NEARLY FAMOUS 2. Now she brings her unique creative designs to her SHOWGIRL ART COLLECTION! Over the past five years, Mistinguett has shown her Showgirl Art Collection in several art galleries around the country. She has over 300 different images in her collection and creating and adding new pieces each year. Currently living in Las Vegas, and encourged by fans of her work, Mistinguett has made her Showgirl Art Collection available for purchase and available to clients who would like to order a custom piece of Showgirl Art designed for them. Mistinguett Showgirl Art joined Society6 on January 16, 2014
More
The award winning choreographer and costume designer Mistinguett, has showcased the dancing talents of her beautifully arrayed Showgirls on stages around the world. She has been featured on the HBO special GLITZ & ANGST and on E! Channel's NEARLY FAMOUS 2. Now she brings her unique creative designs to her SHOWGIRL ART COLLECTION!
Over the past five years, Mistinguett has shown her Showgirl Art Collection in several art galleries around the country. She has over 300 different images in her collection and creating and adding new pieces each year. Currently living in Las Vegas, and encourged by fans of her work, Mistinguett has made her Showgirl Art Collection available for purchase and available to clients who would like to order a custom piece of Showgirl Art designed for them.
Mistinguett Showgirl Art joined Society6 on January 16, 2014.