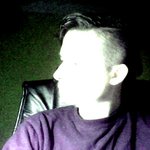 Misza Pawlowski
I do not like naming my own work, but unfortunately I have to do. Working with art that is placed on the Internet, requires that to call it - so I do it. But this is not the most important in my work, more important are the personal experiences. I make montages for over 5 years. In my work, you will find: fantasy, onirism, transgression www.miszaa.tumblr.com www.facebook.com/MichalKrzysztofPawlowski Misza Pawlowski joined Society6 on January 13, 2014
More
I do not like naming my own work, but unfortunately I have to do. Working with art that is placed on the Internet, requires that to call it - so I do it.
But this is not the most important in my work, more important are the personal experiences.
I make montages for over 5 years. In my work, you will find: fantasy, onirism, transgression
www.miszaa.tumblr.com
www.facebook.com/MichalKrzysztofPawlowski
Misza Pawlowski joined Society6 on January 13, 2014.
Misza Pawlowski's Store
123 results
Filter