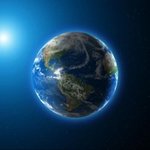 Mitch Tuckness
I have been in photography for a few years, I love scenery shots the most and I hope you will find some of these to your liking, so much that you might enjoy a new phone cover or a picture on the wall. Thanks to everyone that visits and enjoy all that life has to offer! Mitch Tuckness joined Society6 on April 25, 2012
More
I have been in photography for a few years, I love scenery shots the most and I hope you will find some of these to your liking, so much that you might enjoy a new phone cover or a picture on the wall.
Thanks to everyone that visits and enjoy all that life has to offer!
Mitch Tuckness joined Society6 on April 25, 2012.
Tshirts by Mitch Tuckness
5 result
Filter