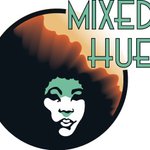 Mixed Hues, LLC
3D artist by trade and a roller derby playing, paint slinging, dog loving, gypsy the rest of the time!
There isn't just one medium I love. My art escapes onto a page or canvas, just as much as from a computer screen.
My little shop that could is filled with small to large hand and digitally painted crafts for gifting, home decor or just that perfect little card to say thank you.
So, thank you for stopping through. Look around, stay a while. I hope you enjoy my wares as much as I enjoy making them!
Read more
Tshirts by Mixed Hues, LLC
Filter
Tshirts by Mixed Hues, LLC