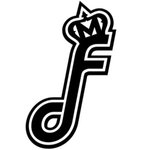 Mixerfriendly
From hip hop and house music to diversity and high rent, Mixerfriendly is inspired by the city of San Francisco and dedicated to preserving the underground culture through fashion and design.
We believe that music is a powerful tool, that can articulate struggles in the world and give people the empowerment to make a difference.
It has been our goal from the beginning to concentrate on quality of design and connection to our target market. This isn't a corporation, nor do we aspire to be one. We are a small operation with talented djs and artists that want our designs to represent the music and the people in it.
Preserving the underground and to help it move forward as a culture is our mission statement.
Read more