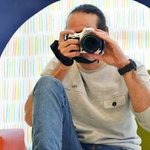 M. J. Tibor
I'm a photographer passionate about this art. Still learning every day, but then again there is always something to learn in order to improve a work of art. I am also doing pencil art as a hobby although my main focus is on photography most of the time. My photography equipment is a Pentax K-50 Digital SLR Camera with DA 18-135 WR Lens. M. J. Tibor joined Society6 on July 25, 2013
More
I'm a photographer passionate about this art. Still learning every day, but then again there is always something to learn in order to improve a work of art.
I am also doing pencil art as a hobby although my main focus is on photography most of the time.
My photography equipment is a Pentax K-50 Digital SLR Camera with DA 18-135 WR Lens.
M. J. Tibor joined Society6 on July 25, 2013.
M. J. Tibor's Store
73 results
Filter