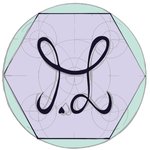 Marlene Langhein
I live in Germany and work as a freelance Illustrator (advertising, editorial) and mostly illustrate Food and Objects, but also Nature and Wildlife. I run a Blog about my life as an Illustrator (in german) and try to do my best to keep this Shop up to date. When you buy my Designs... THANK YOU! You support me a lot to produce more designs :-) Marlene Langhein joined Society6 on September 10, 2017
More
I live in Germany and work as a freelance Illustrator (advertising, editorial) and mostly illustrate Food and Objects, but also Nature and Wildlife.
I run a Blog about my life as an Illustrator (in german) and try to do my best to keep this Shop up to date.
When you buy my Designs... THANK YOU! You support me a lot to produce more designs :-)
Marlene Langhein joined Society6 on September 10, 2017.
Marlene Langhein's Store
4 results
Filter