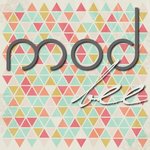 ModBee Design
I started working in the design field in 2005 but recently left my career in Architecture to stay home with my adorable daughters. We have a blast together, but I cannot seem to stop designing. I draw from my professional background to create designs using a wide variety of media - paper, canvas, fabric, and digital design. I love simple clean patterns and bold color. ModBee Design joined Society6 on January 28, 2014
More
I started working in the design field in 2005 but recently left my career in Architecture to stay home with my adorable daughters. We have a blast together, but I cannot seem to stop designing.
I draw from my professional background to create designs using a wide variety of media - paper, canvas, fabric, and digital design. I love simple clean patterns and bold color.
ModBee Design joined Society6 on January 28, 2014.