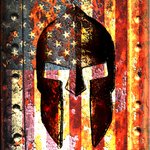 Freedom Gifts USA
Hello, I am a jewelry designer and digital artist. My inspirations can be found in my various interests. I like guns, guitars and music.
Scratch that... I love guns!
I was seven or eight years old when I squeezed my first trigger. My mom taught me how to shoot and I was hooked instantly. I try to shoot as often as possible, finance permitting as it can be an expensive hobby.
My digital art and my line of Sterling Silver Jewelry showcase by love for anything with a trigger as well as my respect for the Flag of my Country and my Second Amendment right.
Read more
Backpacks by Freedom Gifts USA
6 results
Filter
Department

Dept

Apparel & Bags