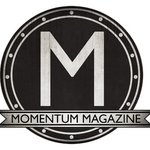 Momentum Magazine
Momentum Magazine is a magazine for young people, written by 15-21 year olds in the midlands. Bringing them exciting news of whats going on in the art, fashion and music world near them. Here you can buy any images/artwork printed in the magazine, and as a bonus it helps us raise funds towards our first full print run! Momentum Magazine joined Society6 on July 26, 2012
More
Momentum Magazine is a magazine for young people, written by 15-21 year olds in the midlands. Bringing them exciting news of whats going on in the art, fashion and music world near them.
Here you can buy any images/artwork printed in the magazine, and as a bonus it helps us raise funds towards our first full print run!
Momentum Magazine joined Society6 on July 26, 2012.
Metal Prints by Momentum Magazine
1 results
Filter