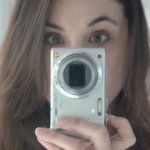 Mona Gracen
Mona Gracen designs under the business name Lulakiti in honor of her daughter and a beloved pet. Lulakiti strives to bring joy, silliness, bright colors, and beauty into our world. Enjoy!
Read more
Wall-art by Mona Gracen
79 results
Filter
Visa, Mastercard, PayPal, American Express, Discover
You are currently on society6.com.