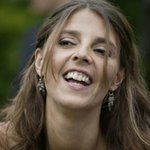 Monica Mota
I´m a surface pattern designer and a mixed media artist, living in Porto,Portugal. I belive everyone has a inner artist that can come out. You just need to find your voice, to know what sparks the light in you, so you can illuminate the world. I want my art to have a meaning, to inspire and to make you happy! Monica Mota joined Society6 on September 11, 2013
More
I´m a surface pattern designer and a mixed media artist, living in Porto,Portugal. I belive everyone has a inner artist that can come out. You just need to find your voice, to know what sparks the light in you, so you can illuminate the world.
I want my art to have a meaning, to inspire and to make you happy!
Monica Mota joined Society6 on September 11, 2013.