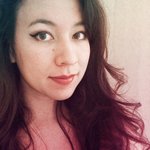 Monica Ortel ❖
❖ ◆ ❖ ◆ ❖ ◆ ❖ ◆ ❖
everything about me is a contradiction. half Japanese; half German. half artist; half scientist.
amateur photographer & astrophysics nerd; professional doodler and EDM kid.
past biomedical engineering student; future intellectual property attorney.
my favorite color is cerulean; my lucky number is 17. my mind is full of future bass/jersey club/house/trance/trip hop/rap. my life is full of color, and I am extremely OCD about matching. my body is a canvas, and I often draw on myself.
good food, good music, and good art make me happy.
IG: fl3urdelis
❖ ◆ ❖ ◆ ❖ ◆ ❖ ◆ ❖
Read more
Monica Ortel ❖'s Store
Filter