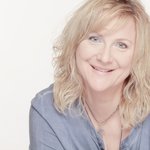 Monika Strigel
Hello and welcome to my world! I help you find inspiring and beautiful decor for your home! Enjoy a great collection of Mermaid themed designs, Scandinavian Living, Abstract Paintings, Animal Portrait Photography and the Funny Lama Alpaca Dudes on Tour! I`m a nature lover and crazy for pets. Two Ragdolls, a Golden Retriever and a Tibetian Terrier are my studio friends when I`m creating new pieces of art. (And I bet there would be more, if my hubby wouldn`t stop me!) My ideas come from hiking and exploring with my dogs and for my love for beaches and the sea. We live in the Bavarian Alps, but I try to see the ocean in my holidays. Nature is an important part of my life and so I decided, to donate every month a portion of my sales to the DAVID SHELDRICK WILDLIFE TRUST (https://www.sheldrickwildlifetrust.org/) to help raise orphaned elephants and I donate to the PACIFIC WHALE FOUNDATION in Hawaii to protect and save the ocean. (https://www.pacificwhale.org) I started with photography, but I`m a doodler since my childhood (crazy patterned frames in exercise books ) and I really enjoy the flow of wet watercolors and real pigments and a brush. All photos are taken by me (not by stock photo photographers ;) ) and all illustrations as well. You can find my designs worldwide in stores like UrbanOutfitters, Target, Bloomingdales, Anthropologie, Amazon worldwide and some more and so I decided to go big and MONIKA STRIGEL® is a registered brand sind 2016. Most of my works are here on Society6, but I also work with DenyDesigns, Juniqe.com in Berlin for Europe and more partners to provide the best quality for you and a wide range of products for electronic accessoires and home decor. Have the best day of your life every day! *** Thank y♥u so much for shopping with me!! *** Follow me here to get announcements to the latest artworks or partnerships: http://bit.ly/MONIKASTRIGEL-ON-INSTAGRAM https://www.facebook.com/MonikaStrigel http://monika-strigel.jimdo.com/ Links directly to my products: https://linktr.ee/monika_strigel_artist All images © by Monika Strigel®. Don`t copy, edit, display or redistribute copyrighted images without my permission. For business inquiries: m.strigel@doggy-foto.de Monika Strigel joined Society6 on February 1, 2012
More
Hello and welcome to my world!
I help you find inspiring and beautiful decor for your home! Enjoy a great collection of Mermaid themed designs, Scandinavian Living, Abstract Paintings, Animal Portrait Photography and the Funny Lama Alpaca Dudes on Tour!
Im a nature lover and crazy for pets. Two Ragdolls, a Golden Retriever and a Tibetian Terrier are my studio friends when Im creating new pieces of art. (And I bet there would be more, if my hubby wouldn`t stop me!) My ideas come from hiking and exploring with my dogs and for my love for beaches and the sea. We live in the Bavarian Alps, but I try to see the ocean in my holidays.
Nature is an important part of my life and so I decided, to donate every month a portion of my sales to the DAVID SHELDRICK WILDLIFE TRUST (https://www.sheldrickwildlifetrust.org/) to help raise orphaned elephants and I donate to the PACIFIC WHALE FOUNDATION in Hawaii to protect and save the ocean. (https://www.pacificwhale.org)
I started with photography, but I`m a doodler since my childhood (crazy patterned frames in exercise books ) and I really enjoy the flow of wet watercolors and real pigments and a brush. All photos are taken by me (not by stock photo photographers ;) ) and all illustrations as well.
You can find my designs worldwide in stores like UrbanOutfitters, Target, Bloomingdales, Anthropologie, Amazon worldwide and some more and so I decided to go big and MONIKA STRIGEL® is a registered brand sind 2016.
Most of my works are here on Society6, but I also work with DenyDesigns, Juniqe.com in Berlin for Europe and more partners to provide the best quality for you and a wide range of products for electronic accessoires and home decor.
Have the best day of your life every day!
*** Thank y♥u so much for shopping with me!! ***
Follow me here to get announcements to the latest artworks or partnerships:
http://bit.ly/MONIKASTRIGEL-ON-INSTAGRAM https://www.facebook.com/MonikaStrigel http://monika-strigel.jimdo.com/
Links directly to my products:
https://linktr.ee/monika_strigel_artist
All images © by Monika Strigel®. Don`t copy, edit, display or redistribute copyrighted images without my permission.
For business inquiries:
m.strigel@doggy-foto.de
Monika Strigel joined Society6 on February 1, 2012.
All Over Print Shirts by Monika Strigel
216 results
Filter
Products

All Over Print Shirts