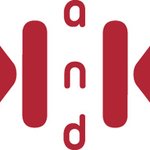 Kaos and Kookies
Kaos and Kookies is a quirky name for an eclectic and colorful collection of photographic images from the creative eye of Mike Halwa. All images begin as every day objects, scenes, graffiti, flora and fauna found around his home town of Vancouver, Canada. Mike uses creative motion, and framing to bring his images to life. These images are in turn applied to the Society 6 catalog of products making his one-of-a-kind images practical, decorative and collectible. Kaos and Kookies joined Society6 on June 17, 2015
More
Kaos and Kookies is a quirky name for an eclectic and colorful collection of photographic images from the creative eye of Mike Halwa.
All images begin as every day objects, scenes, graffiti, flora and fauna found around his home town of Vancouver, Canada. Mike uses creative motion, and framing to bring his images to life. These images are in turn applied to the Society 6 catalog of products making his one-of-a-kind images practical, decorative and collectible.
Kaos and Kookies joined Society6 on June 17, 2015.