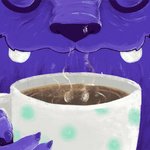 Monstruonauta
Javier Padilla, aka Monstruonauta is a freelance illustrator, graphic designer and Monster collector since 1988 from Venezuela. He really likes to draw monsters that dwell within his mind. He is also a music, videogames and food lover too. _________ Info & comissions: monstruonauta@gmail.com Blog ϟ http://monstruonauta.blogspot.com Facebook ϟ http://fb.com/monstruonauta Twitter ϟ http://twitter.com/Monstruonauta Dribbble ϟ http://dribbble.com/Monstruonauta Behance ϟ http://be.net/Monstruonauta Monstruonauta joined Society6 on May 22, 2012
More
Javier Padilla, aka Monstruonauta is a freelance illustrator, graphic designer and Monster collector since 1988 from Venezuela. He really likes to draw monsters that dwell within his mind. He is also a music, videogames and food lover too.
---
Info & comissions: monstruonauta@gmail.com
Blog ϟ http://monstruonauta.blogspot.com Facebook ϟ http://fb.com/monstruonauta Twitter ϟ http://twitter.com/Monstruonauta Dribbble ϟ http://dribbble.com/Monstruonauta Behance ϟ http://be.net/Monstruonauta
Monstruonauta joined Society6 on May 22, 2012.