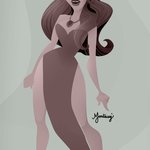 Natassja Brodie
Short, bubbly and slightly batty.
My enthusiasm towards Art brought me to live in Melbourne, Australia, where I was working for the past, almost three years, as a 2D and 3D Artist for a Video Game company.
I currently run my own freelance business, where I specialise in Character Design and Illustration. I also manage an Art Gallery/Picture Framers.
I spend my days dabbling in creative projects, playing video games and enjoying movies on big screen while I wait for the snowboarding season to begin.
www.natassjabrodie.com www.cupofbatty.com
Read more
Natassja Brodie's Store
Filter