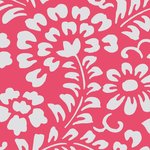 Kou Sekine
Hello, Everyone. Thanks for coming to my page. / Welcome to my page. I'm Kou Sekine. I'm working at Tokyo, Japan as graphic designer. I've revived"Wagara(means traditional Japanese patterns)" ,loved in the 1930s by the Japanese common people, in the present age and rebuilt it as the arts. 1930s is the last era that traditional Japanese clothes have been westernized in Japan. For only a few historical material about Wagara in 1930s exist, it is very precious. Therefore, Wagara in 1930s is not familiar to even present-day Japanese people. Wagara has a high popularity at foreign countries as well as at the country. You might imagine traditional design in the Edo period (1603-1868A.D.). Edo period was a time that Ukiyoe and Kabuki were in full flourish. Wagara of this period is popular as a souvenir from Japan too. However, in those days,Wagara was allowed to use only the privileged classes, so the common people could not have Wagara. Pattern, fabric and color of Wagara were divided by status (the class). It is said that the common people could enjoy it after 1900s, when a class system was abolished. And now, I have reproduced real Wagara that the common people loved in 1930s, and will offer you true Wagara not as a souvenir but as a traditional art. I hope you enjoy. Thank you. Hi, I'm Kou Sekine. 私は日本(東京)に住むグラフィックデザイナーです。 私は1930年代の日本の庶民に愛された"和柄"を現代に復刻し、アートとして再構築しました。 1930年代は、日本文化が和服から洋服へと移り変わる最後の時代です。 この時代の和柄は日本でも資料が少なく、大変貴重です。 日本人ですらおそらく知る人は少ないでしょう。 伝統文様は海外でも非常に人気の高いデザインですが、 多くの方は江戸時代(1603-1868)の伝統文様を思い浮かべると思います。 江戸時代は、浮世絵や歌舞伎などクリエイティブが盛んな時代でした。 日本のお土産物でもこの時代の和柄が人気です。 しかし、その和柄のほとんどは、一部の特権階級に愛用され、庶民にはファッションを楽しむ文化は許されておりませんでした。 当時の日本では身分に(階級)よって、柄や使う生地・色も厳しく制限があったからです。 和柄(日本文様)が日本人の庶民にも楽しまれるようになったのは 1900年代に入ってからだと言われています。 私は当時の日本の(それも)庶民に愛された 本物の和柄(伝統文様)を、現代によみがえらせました。 観光客向けのお土産ではない、本物の伝統紋様をお届けします。 日本の庶民に愛された1930年代の和柄を楽しんで頂ければ嬉しく思います。 Copyright note: The images may not be copied, reproduced, manipulated or used in any way, without written permission. illustration, digital, graphic-design, pop-art, Japanese, Japanese patterns, traditional, Japan,Japanese pattern Kou Sekine joined Society6 on May 24, 2016
More
Hello, Everyone. Thanks for coming to my page. / Welcome to my page.
I'm Kou Sekine. I'm working at Tokyo, Japan as graphic designer.
I've revived"Wagara(means traditional Japanese patterns)" ,loved in the 1930s by the Japanese common people, in the present age and rebuilt it as the arts. 1930s is the last era that traditional Japanese clothes have been westernized in Japan. For only a few historical material about Wagara in 1930s exist, it is very precious. Therefore, Wagara in 1930s is not familiar to even present-day Japanese people.
Wagara has a high popularity at foreign countries as well as at the country. You might imagine traditional design in the Edo period (1603-1868A.D.). Edo period was a time that Ukiyoe and Kabuki were in full flourish. Wagara of this period is popular as a souvenir from Japan too. However, in those days,Wagara was allowed to use only the privileged classes, so the common people could not have Wagara. Pattern, fabric and color of Wagara were divided by status (the class). It is said that the common people could enjoy it after 1900s, when a class system was abolished.
And now, I have reproduced real Wagara that the common people loved in 1930s, and will offer you true Wagara not as a souvenir but as a traditional art. I hope you enjoy.
Thank you.
Hi, I'm Kou Sekine. 私は日本(東京)に住むグラフィックデザイナーです。
私は1930年代の日本の庶民に愛された"和柄"を現代に復刻し、アートとして再構築しました。 1930年代は、日本文化が和服から洋服へと移り変わる最後の時代です。 この時代の和柄は日本でも資料が少なく、大変貴重です。 日本人ですらおそらく知る人は少ないでしょう。
伝統文様は海外でも非常に人気の高いデザインですが、 多くの方は江戸時代(1603-1868)の伝統文様を思い浮かべると思います。 江戸時代は、浮世絵や歌舞伎などクリエイティブが盛んな時代でした。 日本のお土産物でもこの時代の和柄が人気です。
しかし、その和柄のほとんどは、一部の特権階級に愛用され、庶民にはファッションを楽しむ文化は許されておりませんでした。 当時の日本では身分に(階級)よって、柄や使う生地・色も厳しく制限があったからです。
和柄(日本文様)が日本人の庶民にも楽しまれるようになったのは 1900年代に入ってからだと言われています。
私は当時の日本の(それも)庶民に愛された 本物の和柄(伝統文様)を、現代によみがえらせました。
観光客向けのお土産ではない、本物の伝統紋様をお届けします。 日本の庶民に愛された1930年代の和柄を楽しんで頂ければ嬉しく思います。
Copyright note: The images may not be copied, reproduced, manipulated or used in any way, without written permission.
illustration, digital, graphic-design, pop-art, Japanese, Japanese patterns, traditional, Japan,Japanese pattern
Kou Sekine joined Society6 on May 24, 2016.