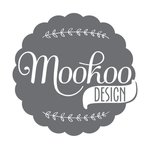 Mookoo Design
Hi, my name is Deborah, and I'm a Graphic Designer and artist. I own my own business, Mookoo Design, where I design everything from logos, websites and press ads to T-shirt and floor mat designs. My real passion though lies in drawing and painting. It has been a recently rediscovered passion - as a teenager you would rarely find me without a pencil and sketchbook at my fingertips. Sadly, like so many of us, life gets in the way, and I spent less and less time with pencil and paper, and more and more time with screen and mouse, learning the ins and outs of being a Graphic Designer. I continued in this direction for the next 20+ years until three years ago, when a friend mentioned an Illustration Challenge that she was doing on Facebook, and suggested I join too. Wow! It was a revolution for me! A safe place to post an illustration each week, and build my confidence in a way I could never have imagined. I recently sold one of my original illustrations at a local art festival, which has given me the confidence to put my artworks out there on Society 6. Who knows where this new adventure will take me! Thanks for looking! Deborah Mookoo Design joined Society6 on April 2, 2015
More
Hi, my name is Deborah, and I'm a Graphic Designer and artist. I own my own business, Mookoo Design, where I design everything from logos, websites and press ads to T-shirt and floor mat designs.
My real passion though lies in drawing and painting. It has been a recently rediscovered passion - as a teenager you would rarely find me without a pencil and sketchbook at my fingertips. Sadly, like so many of us, life gets in the way, and I spent less and less time with pencil and paper, and more and more time with screen and mouse, learning the ins and outs of being a Graphic Designer. I continued in this direction for the next 20+ years until three years ago, when a friend mentioned an Illustration Challenge that she was doing on Facebook, and suggested I join too. Wow! It was a revolution for me! A safe place to post an illustration each week, and build my confidence in a way I could never have imagined. I recently sold one of my original illustrations at a local art festival, which has given me the confidence to put my artworks out there on Society 6. Who knows where this new adventure will take me!
Thanks for looking! Deborah
Mookoo Design joined Society6 on April 2, 2015.