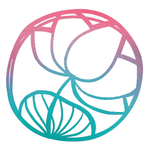 Moon Lotus
Moon Lotus is a brand I created to be free to express my creativity with no boundaries. I am a young Italian woman living in Australia and my passion is to write and illustrate mainly fantasy stories. In my website I publish short and long writings about love, magic, fantasy and more. I wish to express myself in every way possible and some times this means get a pencil and draw whatever comes to mind. Here you will find only some of my art, to view all my illustrations (and read my stories) you can go here: https://www.moon-lotus.com Or follow me on Instagram @moonlotusdreams Thanks for stopping by! Moon Lotus joined Society6 on September 10, 2018
More
Moon Lotus is a brand I created to be free to express my creativity with no boundaries. I am a young Italian woman living in Australia and my passion is to write and illustrate mainly fantasy stories. In my website I publish short and long writings about love, magic, fantasy and more. I wish to express myself in every way possible and some times this means get a pencil and draw whatever comes to mind.
Here you will find only some of my art, to view all my illustrations (and read my stories) you can go here: https://www.moon-lotus.com Or follow me on Instagram @moonlotusdreams
Thanks for stopping by!
Moon Lotus joined Society6 on September 10, 2018.