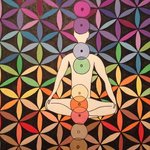 Mooworld
Moo is a Melbourne based artist/illustrator that focuses on the internal working of the human mind, she loves expressing her dreams, using her drawings as a way to explore her own psyche. She works mainly in paint, with her subject matter being mandalas and dream characters. Mooworld joined Society6 on February 7, 2013
More
Moo is a Melbourne based artist/illustrator that focuses on the internal working of the human mind, she loves expressing her dreams, using her drawings as a way to explore her own psyche.
She works mainly in paint, with her subject matter being mandalas and dream characters.
Mooworld joined Society6 on February 7, 2013.