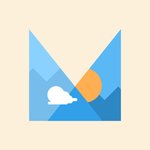 Moremo
Hello, I am Moremo. I am a graphic designer and illustrator from Murcia (Spain). I love simple, colorful compositions with geometric forms like the ones in my artwork. In my illustrations, I love to show the unexpected and create enthusiasm with dreamlike images. Enjoy my work! I hope you like it! Peace. Web: https://moremo.format.com Email: soymoremo@gmail.com Facebook: https://www.facebook.com/soymoremo Twitter: https://twitter.com/soymoremo Tumblr: http://soymoremo.tumblr.com/ Instagram: https://instagram.com/instamoremo/ OTHER SHOPS AND PARTNER: Fab.com: http://fab.com/designer/moremo/?ref=s...-b1&page=1 Redbubble: http://www.redbubble.com/people/moremo Curioos: https://www.curioos.com/moremo Casetify: https://www.casetify.com/moremo Threadless: https://moremo.threadless.com Señor Cool: http://www.senorcool.com/art/moremo BoomBoom Prints: http://www.boomboomprints.com/Shop/Artist/moremo/ TeePublic: https://www.teepublic.com/user/Moremo All images © 2016 Moremo. It is unlawful to copy, edit, display or distribute copyrighted images without permission. Moremo joined Society6 on April 21, 2015
More
Hello, I am Moremo. I am a graphic designer and illustrator from Murcia (Spain). I love simple, colorful compositions with geometric forms like the ones in my artwork. In my illustrations, I love to show the unexpected and create enthusiasm with dreamlike images. Enjoy my work! I hope you like it! Peace.
Web: https://moremo.format.com
Email: soymoremo@gmail.com
Facebook: https://www.facebook.com/soymoremo Twitter: https://twitter.com/soymoremo Tumblr: http://soymoremo.tumblr.com/ Instagram: https://instagram.com/instamoremo/
OTHER SHOPS AND PARTNER:
Fab.com: http://fab.com/designer/moremo/?ref=s...-b1&page=1 Redbubble: http://www.redbubble.com/people/moremo Curioos: https://www.curioos.com/moremo Casetify: https://www.casetify.com/moremo Threadless: https://moremo.threadless.com Señor Cool: http://www.senorcool.com/art/moremo BoomBoom Prints: http://www.boomboomprints.com/Shop/Artist/moremo/ TeePublic: https://www.teepublic.com/user/Moremo
All images © 2016 Moremo. It is unlawful to copy, edit, display or distribute copyrighted images without permission.
Moremo joined Society6 on April 21, 2015.