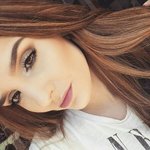 Morgan Digangi Art
Hi there! My name is Morgan DiGangi and I'm crazy in love with art. I've been drawing since I was able to grab anything that I could draw on a piece of paper with. I breathe and dream art. Over the years, I've improved greatly and plan on pursuing a degree in fine arts. I post my artwork on my art instagram account, you can find me @morgandiangiart. I do commissions for anyone! if interested, visit my instagram or order through my website mdigangiart.com I hope you all are enjoying my artwork as much as I love creating it(: *Follow me and I'll be more than happy to check out your society and follow back!* Morgan Digangi Art joined Society6 on June 5, 2014
More
Hi there!
My name is Morgan DiGangi and I'm crazy in love with art. I've been drawing since I was able to grab anything that I could draw on a piece of paper with. I breathe and dream art.
Over the years, I've improved greatly and plan on pursuing a degree in fine arts.
I post my artwork on my art instagram account, you can find me @morgandiangiart. I do commissions for anyone! if interested, visit my instagram or order through my website mdigangiart.com
I hope you all are enjoying my artwork as much as I love creating it(:
Follow me and I'll be more than happy to check out your society and follow back!
Morgan Digangi Art joined Society6 on June 5, 2014.