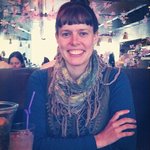 Morris & Essex
Morris & Essex products include organic cotton t-shirts, letterpress greeting cards, canvas tote bags, cotton scarves and linen tea-towels, all hand-printed with my own brightly colorful, elegant and original patterns and motifs. My designs are inspired by vintage ephemera, nature and fantasy, pattern and geometry. I use organic, natural and non-toxic materials whenever possible. You can see more of my work in my Etsy shop: http://www.etsy.com/shop/MorrisandEssex Morris & Essex joined Society6 on September 20, 2012
More
Morris & Essex products include organic cotton t-shirts, letterpress greeting cards, canvas tote bags, cotton scarves and linen tea-towels, all hand-printed with my own brightly colorful, elegant and original patterns and motifs. My designs are inspired by vintage ephemera, nature and fantasy, pattern and geometry. I use organic, natural and non-toxic materials whenever possible.
You can see more of my work in my Etsy shop: http://www.etsy.com/shop/MorrisandEssex
Morris & Essex joined Society6 on September 20, 2012.