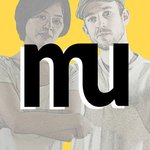 Most Uniquest
We're a multimedia couple based in Atlanta. If you like film, art, games, DIY, tech, and occasional silliness…then we are your people. We started this store to make designs for our brand, Most Uniquest Productions, and to share art that we make with our audience. Pauline loves to doodle, and Matt claims he can't draw but sometimes endeavors to do it anyway. Our current main outlet is livestreaming. We do weekly talk shows, art streams, and random fun things on Mixer. Check it out at https://mixer.com/mostuniquest Find everything else we do here: http://www.mostuniquest.com Most Uniquest joined Society6 on February 10, 2017
More
We're a multimedia couple based in Atlanta. If you like film, art, games, DIY, tech, and occasional silliness…then we are your people.
We started this store to make designs for our brand, Most Uniquest Productions, and to share art that we make with our audience. Pauline loves to doodle, and Matt claims he can't draw but sometimes endeavors to do it anyway.
Our current main outlet is livestreaming. We do weekly talk shows, art streams, and random fun things on Mixer. Check it out at https://mixer.com/mostuniquest
Find everything else we do here: http://www.mostuniquest.com
Most Uniquest joined Society6 on February 10, 2017.
Most Uniquest's Store
30 results
Filter