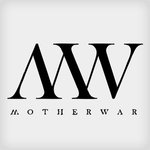 MotherWar Apparel
MotherWar is a new apparel company, focused on daring designs creation and offering the most awesome printed apparel collections. Each designer has its own style and take on what harmonious design should be within each collection. Get your t-shirts, tank tops, with hoodies, headwear and other cool accessories coming soon at MotherWar! Check us out at http://www.motherwar.com MotherWar Apparel joined Society6 on January 3, 2015
More
MotherWar is a new apparel company, focused on daring designs creation and offering the most awesome printed apparel collections. Each designer has its own style and take on what harmonious design should be within each collection. Get your t-shirts, tank tops, with hoodies, headwear and other cool accessories coming soon at MotherWar!
Check us out at http://www.motherwar.com
MotherWar Apparel joined Society6 on January 3, 2015.
MotherWar Apparel's Store
12 results
Filter