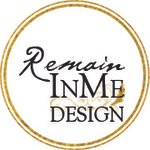 Remain In Me Design
Remain In Him Design is founded upon the greatest commandment, ""Teacher, which is the great commandment in the Law?" And he said to him, "You shall love the Lord your God with all your heart and with all your soul and with all your mind. This is the great and first commandment. And a second is like it: You shall love your neighbor as yourself. On these two commandments depend all the Law and the Prophets." Matthew 22.36-40.
My hope is that the work put forth not only brings you closer to God, but also connects you to others you may not even knew existed. My hope is that you know that your piece benefits another. My hope is that we can love God and others in a very real, thoughtful, tangible way.
Most pieces available will be direct donations to others who need financial help due to crisis, illness, need. Other pieces available I will receive a small portion simply to keep supplies ready so that I can send to you top quality material. My job is to be here for you. To help you create custom prints, invitations, logos, business cards and more.
Read more
Remain In Me Design's Store
214 results
Filter