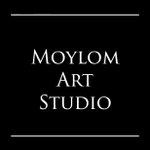 Moylom Art Studio
Moylom Art Studio is proud to present original Digital Abstract Art for your enjoyment. Moylom Art Studio was founded on the idea that the more we focus on treating others as we would like to be treated our general sense of joy and peace would increase exponentially!
Moylom means 'More Of You Less Of Me'. Specifically, when we invite Jesus into our lives, He molds our spirit to be loving and giving just as He is. In so doing, we can't help but love others the way He loves us.
See more our artwork at our website MoylomArtStudio.com. Thanks for stopping by!
Read more
Moylom Art Studio's Store
99 results
Filter