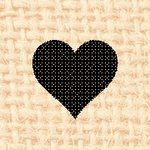 Mr Badger & Little Stitch
The story of Mr Badger and Little Stitch begins in the humble setting of The Blue Cross doggie rescue centre. It was on a cold Sunday morning in October 2009 that the two brothers found their human family, leaving the rat race of the kennel block for a quieter life in the picturesque English countryside. Spending their days running care free through rolling fields with the wind flapping their ears, plodding mud under paw on rainy days through knee deep puddles, jumping through farmers crops leaving chaotic passages in their self-made maze and emerging covered in sticky little fuzz balls. Little Stitch has eyes bigger than his belly, gobbling everything from wild berries and garden plants to snow which he views as a challenge to eat as much as he can. On occasions defeated by his gluttony he has even been known to eat his own sick, waste not, want not. Mr Badger on the other hand takes pride in his trim and toned physique. He never snacks between meals and rarely finishes an entire meal, giving an open invite of temptation for his greedy little brother. Mr Badger prances around like a show pony, runs like a hare and has an extraordinary relationship with shadows. Displaying many characteristics of an eccentric old general, he leads his daily battle against the shadows. He can guard fixated for hours at a time patrolling the house's front line licking to death any shadow that dare challenge him and enter. He utilises his spare time training the inevitable shadow attacks by knocking doors back and forth throughout the house creating a moving target practice. At a young age Little Stitch developed an expensive taste for the destruction of chair legs, irreplaceable childhood teddy bears, human dads socks and anything else within his 1ft tall chomping range. His penchant for destruction gained Little Stitch his naughty nickname 'Stitch the Witch'. With age and the aid of some doggy training classes he has reigned in his destructive ways, limiting himself now to chew toy eradication and the occasional nibble of a banister post. Choosing now a life of petty crime stealing footballs from children in the park. Don't be fooled by their lack of shared character traits or physical resemblance to one another. The dynamic duo go together like Batman and Robin, bound by their shared love of sweet potato skins and each other. Mr Badger & Little Stitch joined Society6 on February 22, 2013
More
The story of Mr Badger and Little Stitch begins in the humble setting of The Blue Cross doggie rescue centre. It was on a cold Sunday morning in October 2009 that the two brothers found their human family, leaving the rat race of the kennel block for a quieter life in the picturesque English countryside. Spending their days running care free through rolling fields with the wind flapping their ears, plodding mud under paw on rainy days through knee deep puddles, jumping through farmers crops leaving chaotic passages in their self-made maze and emerging covered in sticky little fuzz balls.
Little Stitch has eyes bigger than his belly, gobbling everything from wild berries and garden plants to snow which he views as a challenge to eat as much as he can. On occasions defeated by his gluttony he has even been known to eat his own sick, waste not, want not.
Mr Badger on the other hand takes pride in his trim and toned physique. He never snacks between meals and rarely finishes an entire meal, giving an open invite of temptation for his greedy little brother.
Mr Badger prances around like a show pony, runs like a hare and has an extraordinary relationship with shadows. Displaying many characteristics of an eccentric old general, he leads his daily battle against the shadows. He can guard fixated for hours at a time patrolling the house's front line licking to death any shadow that dare challenge him and enter. He utilises his spare time training the inevitable shadow attacks by knocking doors back and forth throughout the house creating a moving target practice.
At a young age Little Stitch developed an expensive taste for the destruction of chair legs, irreplaceable childhood teddy bears, human dads socks and anything else within his 1ft tall chomping range. His penchant for destruction gained Little Stitch his naughty nickname 'Stitch the Witch'. With age and the aid of some doggy training classes he has reigned in his destructive ways, limiting himself now to chew toy eradication and the occasional nibble of a banister post. Choosing now a life of petty crime stealing footballs from children in the park.
Don't be fooled by their lack of shared character traits or physical resemblance to one another. The dynamic duo go together like Batman and Robin, bound by their shared love of sweet potato skins and each other.
Mr Badger & Little Stitch joined Society6 on February 22, 2013.
Mr Badger & Little Stitch's Store
6 results
Filter