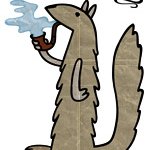 My Inner Earth
Welcome to the My Inner Earth commerce portal.
・・・ 𓇳𓂃𓂉𓆃 ・・・
Raised on a diet of Lego, crayons and nature, I'm now designing and drawing myself into the future; channelling my inner world of twisted wonder to create beautiful, intricate and enticing artwork.
Quirky monsters, irregular juxtapositions, weird patterns and fantastic landscapes.
Read more
My Inner Earth's Store
Filter