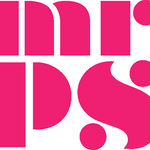 Mr.PS
Mr.PS started life as a screenprinted t-shirt collection in 2004, a collaboration between Megan Price and Robert Shadbolt.
Since then, Megan has taken the label under her wing and branched out into homewares; specialising in screenprinted tea towels, and developing the collection of shopper tote bags, screenprints on paper and licensed mugs.
Megan studied Printed Textiles and Illustration at Middlesex University, London and graduated with first class BA(hons) in Visual Communication Design in 2001.
Her work as a freelance designer ranges from small drawings and screenprints to huge graphic visuals for shop windows and public spaces. Commissions range from bespoke printing for private individuals to illustrations for national newspapers.
The Mr.PS studio is based in Salford, in the North West of England.
Read more
Travel Mugs by Mr.PS
5 results
Filter