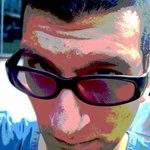 mrsaad27
Visual Artist. I love painting and I am shifting toward the pop art scenery, re-gravitating toward Adobe Photoshop and Illustrator as some of my digital pop art pieces have been proven top sellers via Redbubble and Fine Art America. I attended art classes and graphic design courses at Visual Arts Center, Dawson College, and Saydie Bronfman Centre in Montreal, Canada. mrsaad27 joined Society6 on January 28, 2015
More
Visual Artist.
I love painting and I am shifting toward the pop art scenery, re-gravitating toward Adobe Photoshop and Illustrator as some of my digital pop art pieces have been proven top sellers via Redbubble and Fine Art America.
I attended art classes and graphic design courses at Visual Arts Center, Dawson College, and Saydie Bronfman Centre in Montreal, Canada.
mrsaad27 joined Society6 on January 28, 2015.