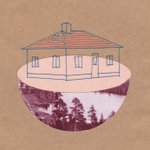 Mrs. Ciccoricco
S6 illustration shop: www.society6.com/mrsciccoricco
I am a Dutch illustrator and collage artist, living in San Carlos, California.
My mixed media collages are all original, analog works that consist of found paper, photographs and embroidery thread, which I use to weave together new narratives on paper.
I love to experiment with different materials and re-use old images and paper. In doing so, it is my hope to bring new life to these materials, so they can be enjoyed and appreciated once again. For my artworks, I draw inspiration from my dreams, nature, arts, literature and my travels.
Currently I live in the San Francisco Bay Area, which proves to be an inspiring environment for making illustrations and creating collages.
www.mrsciccoricco.com
Read more
Mrs. Ciccoricco's Store
Filter