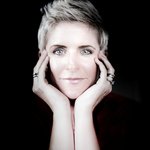 Mrs. Dub Designs
Marnie is a mother, wife and artist. She has a BFA in Interior Design and owns Mrs. Dub Designs www.mrsdubdesigns.com. She is known for her large acrylic on canvas abstracts and photography along with her casual, comfortable interior design work.
Read more
Mrs. Dub Designs's Store
97 results
Filter
Visa, Mastercard, PayPal, American Express, Discover
You are currently on society6.com.