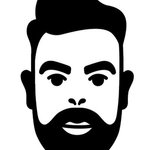 Karan Singh
Hi! I'm Karan, an Australian illustrator, of Indian origin, living in New York. Sounds confusing, swear it's not. I've been doodling for as long as I can remember. My philosophy on illustration or just creating for that matter is to keep evolving and exposing myself to as many new things as possible. I have a love of happy accidents, and an addiction to self initiated projects.
Professionally, I've worked with some great people including Intel, MTV and Nickelodeon to name a few and have had the opportunity to speak (ramble) at AGDA's First Five Out and Sex, Drugs & Helvetica in Melbourne and OFFF in Barcelona with Depthcore.
When I'm not doodling, I'm drinking coffee and eating pizza - sometimes together(mostly together).
Read more
Karan Singh's Store
Filter
33ffb082-01c1-44b6-bd53-71aeeffa684d

Popular

05876b74-11dc-48e6-9d85-04be93d74ded

All