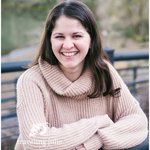 Mrs Ricefield
Currently living in Portland, OR, I got to where I am in both life and art through a long and winding trail. I like to paint characters with stories, born out of pretend play, a book we're reading, and sometimes even a crack on a tree. I like art that's quirky, whimsical, sometimes a little funny, and sometimes a little strange. But I still like vanilla ice cream. My hope is to give my work life so that you and the children in your life will be inspired to create your own make believe world and invite them into it. i.Ikeda ps.: in case you're wondering where "Mrs Ricefield" comes from, one of the characters for my (Japanese) husband's last name means rice field. The other means pond, but "Mrs Ricefield next to a Pond" just didn't sound right… Mrs Ricefield joined Society6 on July 11, 2013
More
Currently living in Portland, OR, I got to where I am in both life and art through a long and winding trail.
I like to paint characters with stories, born out of pretend play, a book we're reading, and sometimes even a crack on a tree. I like art that's quirky, whimsical, sometimes a little funny, and sometimes a little strange. But I still like vanilla ice cream.
My hope is to give my work life so that you and the children in your life will be inspired to create your own make believe world and invite them into it.
i.Ikeda
ps.: in case you're wondering where "Mrs Ricefield" comes from, one of the characters for my (Japanese) husband's last name means rice field. The other means pond, but "Mrs Ricefield next to a Pond" just didn't sound right…
Mrs Ricefield joined Society6 on July 11, 2013.