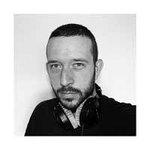 mr.teddybear
musician / sound designer / art photographer, separated and all together. I do in photography what I do in everything : I cut, paste, remove and reshape to make a thing turn into different, or make it tell something different. I'm a France based photographer and also a musician and sound technician. blog / http://mrteddybear.tumblr.com flickr / https://www.flickr.com/photos/mrteddybear/sets behance / http://www.behance.net/mrteddybear facebook / http://www.facebook.com/misterteddybear twitter / https://twitter.com/misterteddybear bandcamp (music shop) / http://mrteddybear.bandcamp.com/ website / http://cargocollective.com/mrteddybear mr.teddybear joined Society6 on July 21, 2014
More
musician / sound designer / art photographer, separated and all together.
I do in photography what I do in everything : I cut, paste, remove and reshape to make a thing turn into different, or make it tell something different. I'm a France based photographer and also a musician and sound technician.
blog / http://mrteddybear.tumblr.com flickr / https://www.flickr.com/photos/mrteddybear/sets behance / http://www.behance.net/mrteddybear facebook / http://www.facebook.com/misterteddybear twitter / https://twitter.com/misterteddybear bandcamp (music shop) / http://mrteddybear.bandcamp.com/
website / http://cargocollective.com/mrteddybear
mr.teddybear joined Society6 on July 21, 2014.
mr.teddybear's Store
156 results
Filter