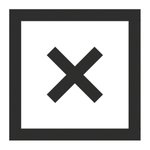 msl.atmosphere
Hello There! I'm Robert Mysliwczyk (19), only a guy who studies graphic design and loves to be a creative thinker. I specialized on photomanipulations, corporate design and random creations. In addition my interests are photography and small video edits. I'm glad that u came here to visit my personality! Have and nice stay and please take a while to look through my work! You can feel free to contact me via Facebook or my other contacting opportunities! https://www.instagram.com/msl.atmosphere/ https://www.facebook.com/robert.mysliwczyk Robert Mysliwczyk msl.atmosphere joined Society6 on November 10, 2016
More
Hello There!
I'm Robert Mysliwczyk (19), only a guy who studies graphic design and loves to be a creative thinker.
I specialized on photomanipulations, corporate design and random creations. In addition my interests are photography and small video edits.
I'm glad that u came here to visit my personality! Have and nice stay and please take a while to look through my work!
You can feel free to contact me via Facebook or my other contacting opportunities!
https://www.instagram.com/msl.atmosphere/ https://www.facebook.com/robert.mysliwczyk
Robert Mysliwczyk
msl.atmosphere joined Society6 on November 10, 2016.