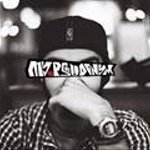 Masood Tahir
My name is Masood and welcome to my page. Where you can see some of the pieces I've worked on through out the years. Garnering skills and experience from all forms. Illustration has always been my passion, as it is my main interest, I have constantly trying to improve and brush up my skills since I started at a very young age. Masood Tahir joined Society6 on December 15, 2013
More
My name is Masood and welcome to my page. Where you can see some of the pieces I've worked on through out the years.
Garnering skills and experience from all forms.
Illustration has always been my passion, as it is my main interest, I have constantly trying to improve and brush up my skills since I started at a very young age.
Masood Tahir joined Society6 on December 15, 2013.
Prints by Masood Tahir
17 results
Filter